Charles Marvin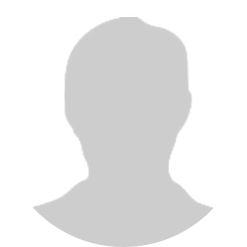 Charles Francis Marvin, 85, of Clifton, passed away on December 24, 2013. Born in Plainfield, NJ, Mr. Marvin was raised in Jersey City before moving to Clifton in 1955. He also was a longtime summer resident of Ocean Beach, NJ. Mr. Marvin had been employed for 40 years with Garfield Mill, Inc. of Jersey City as a salesman. He had served honorably in the National Guard.
Mr. Marvin was a faithful parishioner of St. Philip the Apostle R.C. Church in Clifton where he had been a member of the Holy Name Society, a member of the bowling league, a member of the Legion of Mary and a moderator for the CYO. Mr. Marvin was a member of the St. Philip the Apostle Knights of Columbus Council #11671 and a Fourth Degree Knight with the Msgr. Stein Assembly #645.
Charles' lifelong interests were vegetable gardening, bird watching, predicting the weather, fishing and swimming at Ocean Beach.
Mr. Marvin was predeceased by his brother, Robert Marvin and one grandson, Reid Charles Krevis.
Survivors include: his beloved wife of 62 years, Joanne (nee Hedberg); his loving children, Dennis Charles Marvin and his wife, Ann of Summit, Diane DeLorenzo and her husband, Paul of Toms River, NJ, Joanne Marvin of Basking Ridge, Elise Krevis and her husband Daniel of Basking Ridge and Kathleen Madsen and her husband, Edward of Derby, KS; one brother, John Marvin of Jupiter, FL; and his dear grandchildren, Lynda and her husband, Thomas, Marc and his wife, Nancy, Alicia and her husband, Andrew, Megan, Kathryn, Shannon, Tyler, Matthew and EmmaClaire; and his loving great-granddaughter, Sophie Joanne.
Funeral services will be Monday 11:15 am from the Bizub-Quinlan Funeral Home, 1313 Van Houten Ave., Clifton and 12 noon at St. Philip the Apostle RC Church, 797 Valley Road, Clifton. Interment will be Tuesday 11 am at St. Bernards Cemetery in Bernardsville. Visiting hours will be held Sunday from 2 to 6 pm. In lieu of flowers, memorial contributions may be made to Ocean Beach and Yacht Club, c/o Lifeguard Fund, P.O. Box 92, Lavallette, NJ 08735.
See more at: http://www.bizub.com/obituary/Charles-Francis-Marvin/Clifton-NJ/1325705#sthash.txXaC8vV.dpuf