Papa Joe Vulpone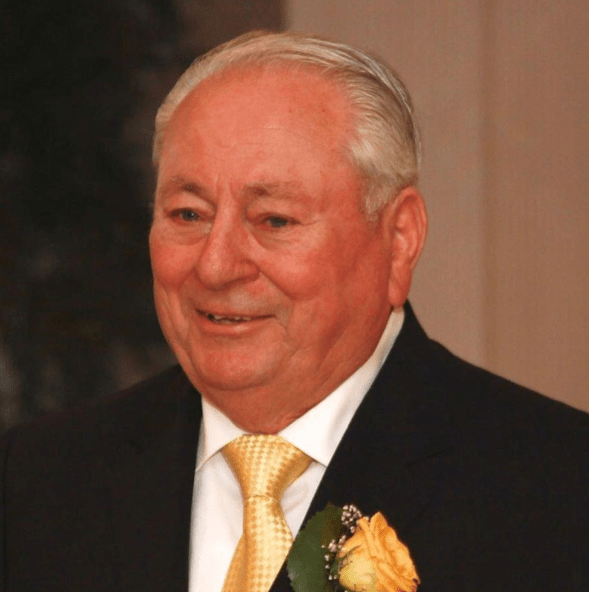 Joseph Anthony Vulpone, "Papa Joe", passed away on April 15, 2020 at the age of 81 after complications from COVID-19. Joe was born February 6, 1939 to the late Anthony and Grace Vulpone. Joe married the love of his life and high school sweetheart, Patricia Skrabut Vulpone. Pat and Joe were inseparable and built their lives together in Hastings-on-Hudson.
Joe was an extremely hard worker and was living proof to his family that hard work pays off. He took over his father's business, Vulpone Landscaping, and ran this successful company since he was a young boy.
Because of his hard work and dedication to the family, they were able to provide years worth of memories in Disney World and summers at the Jersey Shore. For a man who could care less about the sun, sand, and ocean, he was able to manage two beautiful beach houses for his family to enjoy together. Although Papa Joe was soft spoken, he was full of wisdom and always offered the best advice. He was the rock to his family. Joe loved nothing more than being around his family and having everyone together.
Joe was survived by his wife of 59 years Pat, his children Anthony (Ann Marie) Vulpone, Trisha (Tommy) Macchi, and Peter (Kelly) Vulpone, his three sisters, Grace Prunella, Antoinette Barbarita, and Mamie Giordano, and his two sister-in-laws Linda Roth, and Kerry Migliore. Joe was always so proud of all of his grandchildren, Joey, Michelle, Alexsa, Tori, Kylie, Ryan, Katie, Jessica, and Melissa, and his great-grandson, CJ.
Papa Joe is so loved and will be missed by his family and friends immensely. Heaven gained a true angel. Because of this horrific virus and current state guidelines, a service will be held for immediate family only. After this pandemic comes to an end, the family will host a memorial service and celebration for our beloved "Papa Joe" Vulpone.