Pat Daley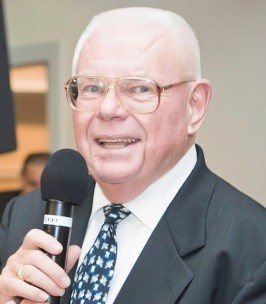 Patrick Aloysius Daley, 81, of Lavallette passed away after a brief illness on Thursday, March 12, 2020 at Meridian Nursing and Rehab in Brick. Mr. Daley was a dedicated educator for many years before retiring 20 years ago. He was a former member of the De La Salle Christian Brothers in New York City and taught in several schools in Manhattan, and in 1972 he became a guidance counselor at Asbury Park High School and was there for over 30 years.
Pat loved the beach and served as a manager of Ocean Beach Unit 2 Yacht Club in Lavallette for 31 years. He considered the OB2 community his 2nd family. He was a fiercely devoted family man, a loyal friend to many and very proud of his Irish and Scottish Heritage.
Born and raised in the Bronx, he lived in Manhattan before moving to the Jersey Shore in 1972.
He was predeceased by his parents, Michael and Catherine Daley. Surviving is his wife of 31 years, Arline (Johnston) Daley; son, Michael Davis and his wife, Catherine of Saugerties, NY; daughter, Barbara McGivney of Riverdale, NY; brother, Michael Daley of East Northport, NY; sister, Marie Shaw of Lavallette; 8 grandchildren, Michael and his wife, Jessica, Erin and her husband, PJ, Tara and her husband, Anthony, Sean and his wife, Jazz, Catherine, Michael, Buddy and his wife, Malissa and Mary; 12 great grandchildren; as well as many nieces and nephews.
Lastly, the family would like to express their love and gratitude to Angela Dunda for taking such good care of Pat. You have become a big part of this family and always will be.
Visiting will be on Tuesday from 3-7pm at the O'Brien Funeral Home, 2028 Hwy 35, Wall. A graveside service will be conducted at 11:30am at St. Catharine's Cemetery in Wall. Donations may be made in his name to:
Ocean Beach & Yacht Club
PO BOX 92
Lavallette, NJ 08735