Penny Andriani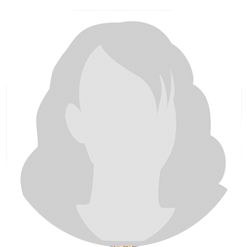 Penny Anna Andriani, 59, of Old Greenwich, passed away suddenly on Monday July 21, 2014 with her loving family by her side. Penny was born in Memphis, TN on May 19, 1955 to Joseph Zacharzuk and the late Mary Imogene Kennedy Zacharzuk.
Penny was a graduate of Humboldt High School, Class of 1973 and a graduate of the University of Mississippi for Women, Class of 1977 and served as President of her college social club. After college Penny was a Flight Attendant for Eastern Airlines. As a proud mother she was an active parent volunteer at Old Greenwich Elementary School, Eastern Middle School and Greenwich High School whilst her children attended culminating in 2008, upon their graduation.
Penny is survived by her loving husband Rudy T. Andriani M.D., of whom she married in 1981, her children, Rudy T. Andriani, Jr and Leslie Anna Andriani, all of Old Greenwich, her father, Senior Chief Petty Officer Joseph Zacharzuk (US Navy Ret.), of Humboldt, TN, as well as her siblings, Captain Joseph Zacharzuk Jr. (US Navy Ret.), of Maui, HI, Colonel Paul Zacharzuk (US Army Ret.) and his wife Elissa Baum, of Alexandria, VA and Bruce Zacharzuk and his wife Dilafruz, of Humboldt, TN.
A Mass of Christian Burial will be celebrated at St. Catherine of Sienna RC Church, 4 Riverside Avenue, Riverside, at 11:00AM on Saturday July 26, 2014. Interment will be private. Family and friends may call at the Nicholas F. Cognetta Funeral Home & Crematory, 104 Myrtle Avenue, Stamford, CT on Friday July 25, 2014 from 4:00 to 8:00PM.
In lieu of flowers the family requests that donations be made to PAWS (Pet Animal Welfare Society) of Norwalk, 504 Main Avenue, Norwalk, CT 06851.
To leave online condolences, please visit www.cognetta.com.