Skip Zimmerman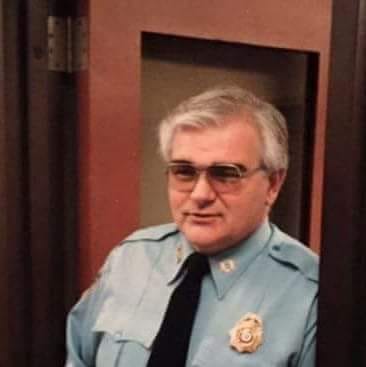 Howard W. Zimmerman "Skip" passed away on September 22, 2018. He was 78. Born in Jersey City, Skip lived most of his life in Kearny before retiring to Lavallette and Florida. Visiting will be on Tuesday from 2-4 and 7-9 p.m. at the Armitage Wiggins Funeral Home 596 Belgrove Drive, Kearny. Mass will be on Wednesday at 11:00 a.m. in St. Stephens Church. Private cremation will follow.
Skip retired after 31 years as Deputy Police Chief in Kearny. He was very active in many organizations both in Kearny and Florida. Skip served as President of The Kearny Board of Education.
Surviving him is his beloved wife Nancy (Massimei) and devoted sons Jon and Mike Zimmerman. Brother of Margaret Holt he is also survived by his grandchildren; Mick, Jake, Ryan and Kelsey. in lieu of flowers kindly consider a donation to The Wounded Warrior Project.