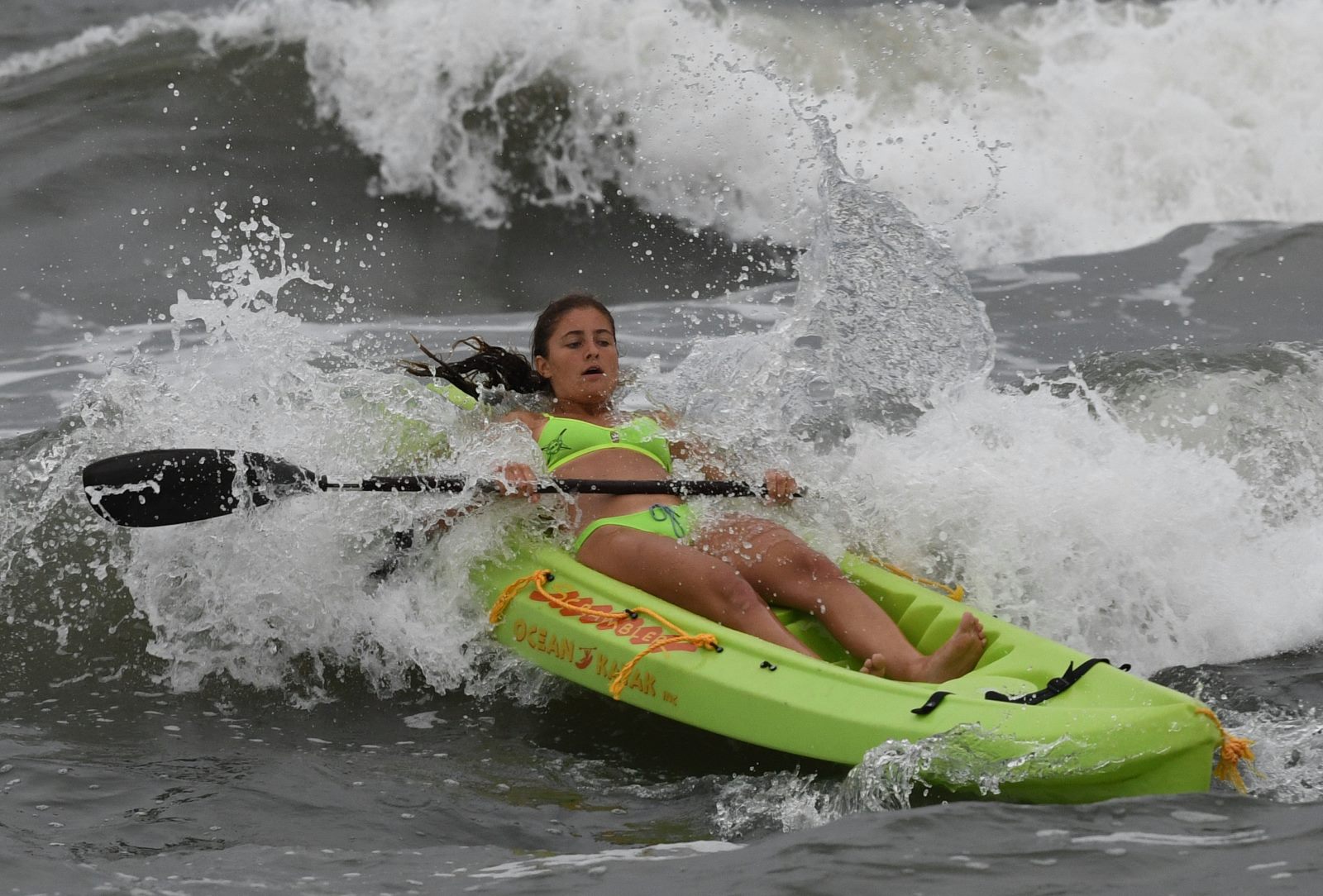 OB2's Devyn & Lavallette's Ben Capture the Ultimate Barrier Island Glory in IronGuard Tournament
August 3, 2018
Throughout the summer season, we see any number of team tournaments that pit beach against beach for bragging rights. But one of the most beloved tournaments of the year is the Annual Ocean Beach & Yacht Club's IRONGUARD Tournament, which sees every man and every woman for themselves in running the gamut of lifesaving events.
It's a game of strategy for the competitors – do you compete in every event and risk exhaustion? Or do you selectively choose the events you're most likely to place high in? Each year, every competitor takes a different approach and each with varied success.
"It's a truly unpredictable event," said former Top-30 Lifeguard and new father Ty Nagel. "You could be faring well throughout the whole event and then a quick misstep could drop you to 2nd Place in the last event, Beach Flags, possibly jeopardizing your overall score."
This year, like many others, was an exciting evening on the water.
OB2's own Devyn took home the 1st Place Trophy for the ladies, while Lavallette's Ben captured top prize for the gentlemen.
Photos of the thrilling event can be seen in the gallery below, courtesy of Joe Golebieski.
ironguard tournament,
ironman,
ironwoman,
lifeguard tournament