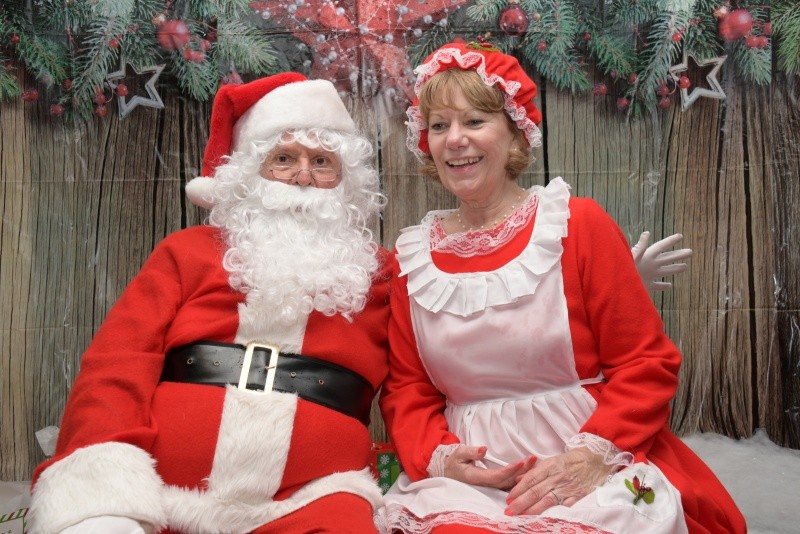 Santa & Mrs. Claus Make a Stop at the OBYC Clubhouse
November 25, 2018
The children of Ocean Beach II must have been very good this year, as Santa Claus & Mrs. Claus made a stop by for our 30th Annual Christmas Tree Lighting this past weekend! On their way home from visiting Santa's brother Fred for Thanksgiving, the Clauses caught a glimpse of our Christmas Tree lighting up for the first time. The jolly sounds of our voices caroling around the gazebo were the final tell – there's something special going down on Harbor Drive!
"It's always such a magical time down here for Christmas," said guest and new father Ty Nagel. "And being able to introduce my new daughter to Santa at our favorite place just doesn't get any better."
The Annual Christmas Tree Lighting, in its 30th year, is a tradition that brings our community together for the holidays. With several hundred people in attendance, families bring food, appetizers, and desserts to share with one another. The entire event is capture in photos by our own Holiday Elf, Joe Golebieski, who captures the magic of our children meeting Mr & Mrs. Clause!
"I remember being a little tike and looking forward to sitting on Santa's lap," said Lifeguard Mikey Tanajewski. "This year, I'm asking him if he'll bring back the Birdwell bathing suits for our squad!" Only time well tell if Mikey gets his wish for the revival of a Marc De Lorzeno-favorite lifeguard suit!
Enjoy pictures from the event below and we wish you all a Happy, Healthy Holiday season!
christmas,
christmas tree lighting,
santa clause,
santa in ob2