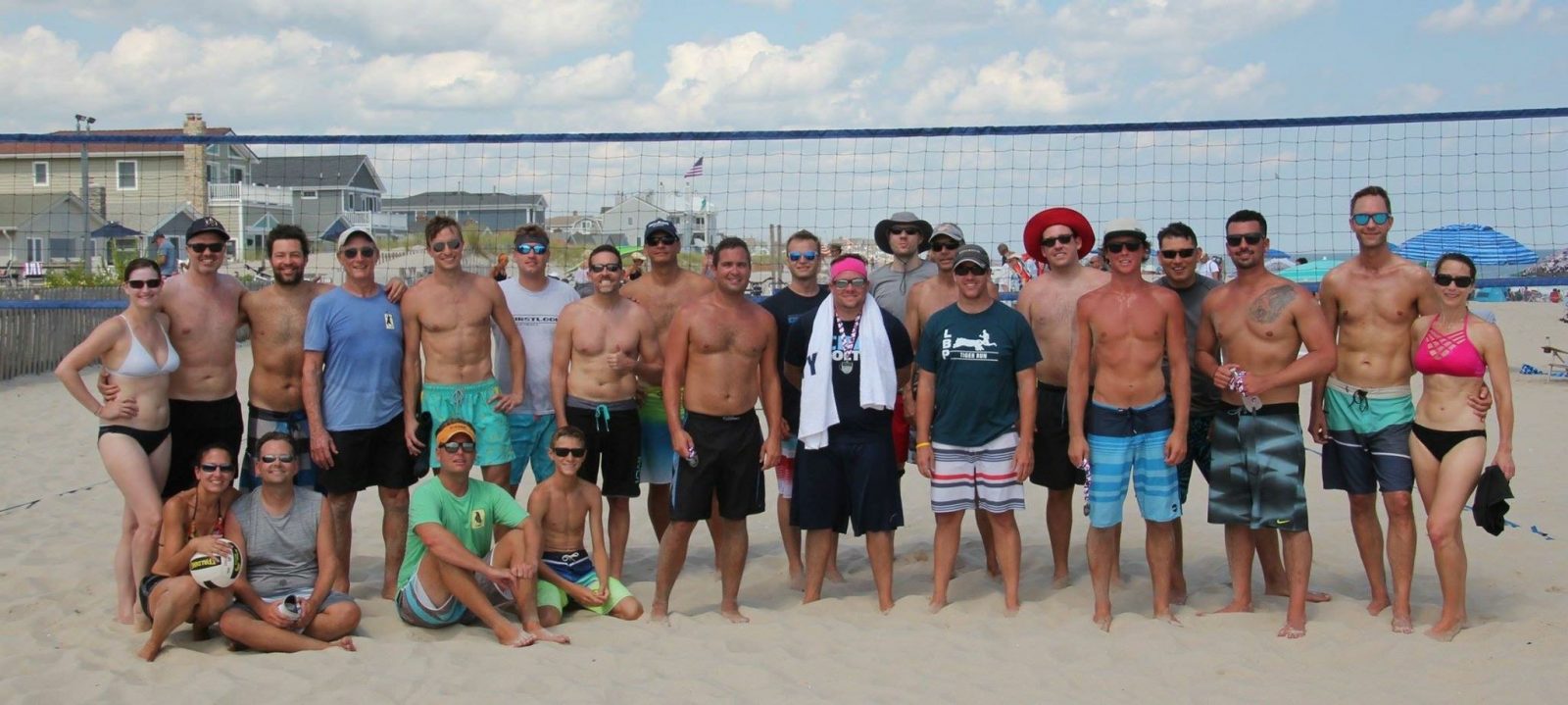 The 22nd Annual Cold Water Classic is Coming – Volleyball Players Wanted!
August 3, 2018
The 22nd Annual Cold Water Classic Volleyball Tournament will take place on Saturday, August 18th, 2018 (Raindate: August 19th) across the top of Ocean Beach Unit II. In what has come to be a staple in our community's summer special events calendar, this year promises to be one of the most exciting.
"It could be the last year that we hold our tournament in these conditions," says Alec Matson, who has commissioned the tournament for the last decade. "With beach replenishment looming around the corner, we aren't guaranteed that our courts will be allowed back."
Despite a few hiccups in it's history, the Cold Water Classic has run largely uninterrupted for the last two-plus decades. It's drawn beach volleyball player from neighboring beaches, from colleges across the state, and has even brought out-of-state former members back to the area for the weekend.
"What's the Cold Water Classic mean to me," former OB2 Ironman Kyle Stefanczyk asked rhetorically. "It the perfect combination of great beach weather, great camaraderie among friends, and great volleyball. Plus, I get to wear my favorite visor!"
Looking for new players
"The most important element of the Cold Water Classic is the constant influx of new players, each and every year," added Matson. "It's what keeps the tournament going and keeps the games enjoyable."
The rules of the tournament are simple:
There is a $20/person buy-in to play
The games will feature 4 vs 4 teams – You may enter your own team of 4 or enter a partial team and get paired up with other players
The tournament is held round robin style, guaranteeing all players will get to participate in several games
There is a mandatory rotation and the 2nd pass must go to the setter (unless it's a broken play)
Are you interested in joining in on this year's Cold Water Classic?
If so, contact Alec Matson today at alecmat@hotmail.com to reserve your place.
T-shirts are ordered well in advance and for registered players only, so please try to RSVP as soon as possible.
cold water classic,
volleyball tournament